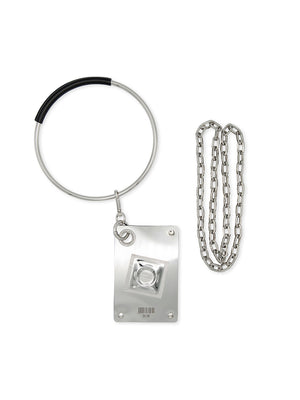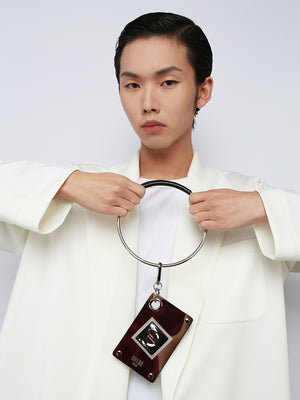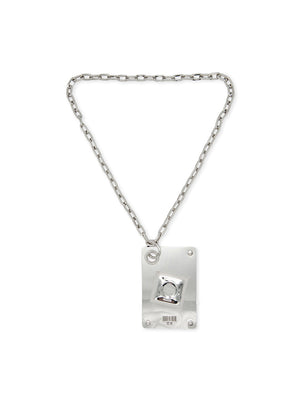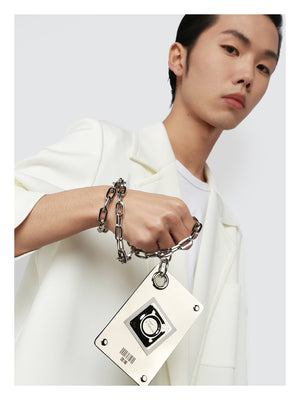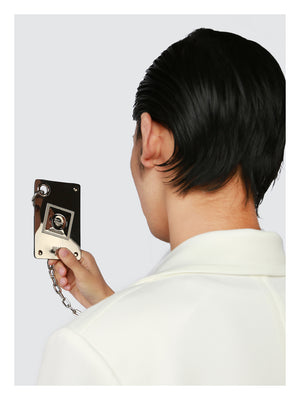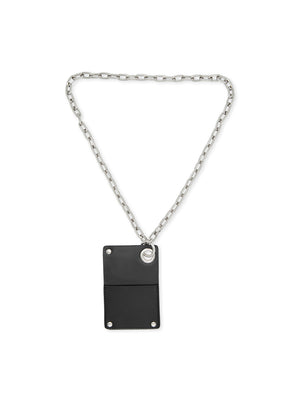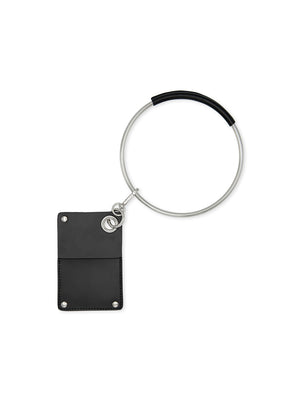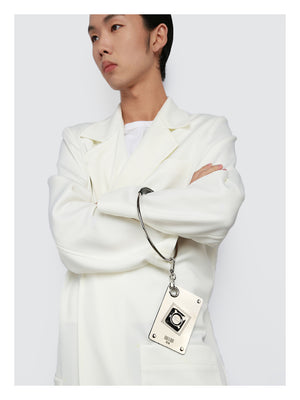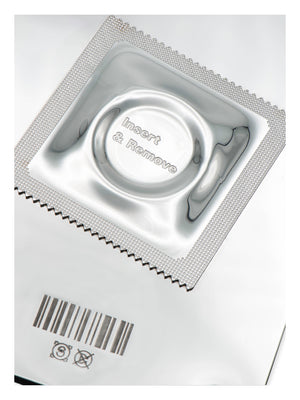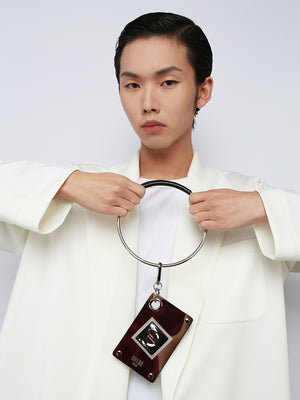 CONDOM CARD HOLDER
Condom Card Holder
This collaboration with feyfey worldwide is inspired by daily office supplies. Despite the value of these objects, they were often overlooked by most people. We took this element and transformed it into accessories to celebrate the significance of these mundane objects.
A variety of wearing methods:handbag or necklace.
Use for cards, cash and so on.
Approx. Bag 13.0cm x 8.0cm
Approx. Handle Diameter 16.0cm
Approx. Chain Length 74.0cm
Color Option: Silver + Black
Stainless Steel, Leather.
Made in China.