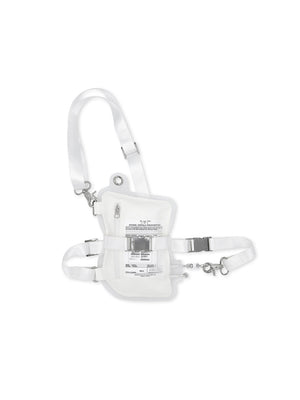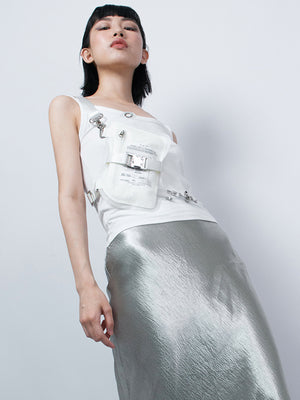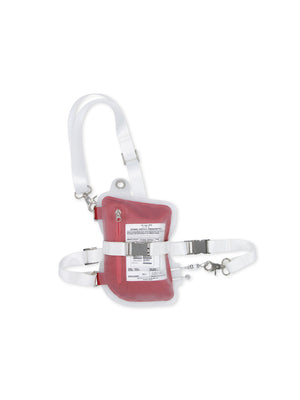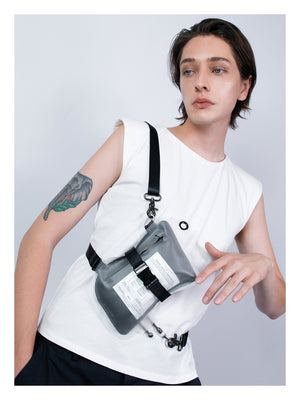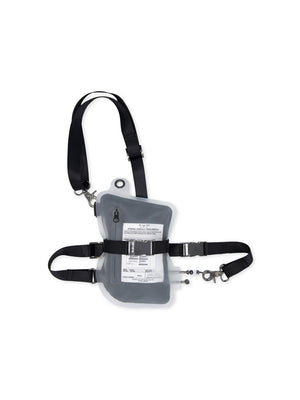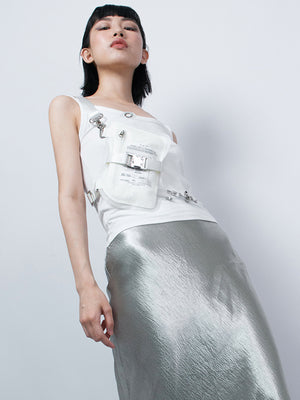 TYPE C 01
Type C Blood Shoulder Bag
In this heavily digitized world dominated by mobile phones, the information transmitted to us by modern society is like a blood transfusion bag, providing us with unlimited energy. So the Type C Blood bag is like a supply station for the wearers, giving the wearers the sense of security they need.
The bag body is made of translucent TPU material with an excellent touch.
Waist and shoulder stripes are adjustable.
Special metal hardware connection.
Approx. 22.5cm x 16.5cm.

Color Option: White, Black, Red
TPU, Tyvek, Polyester, Resin, Metal Hardware.
Made in China.