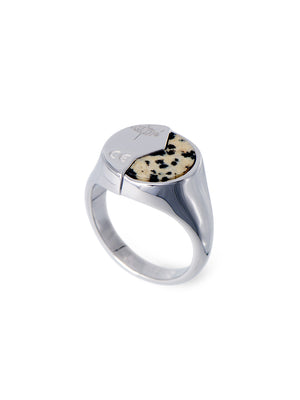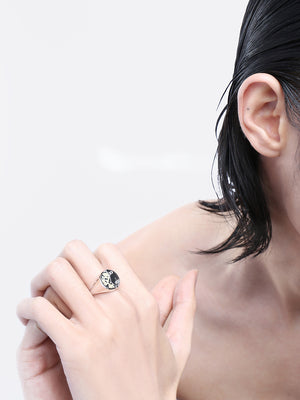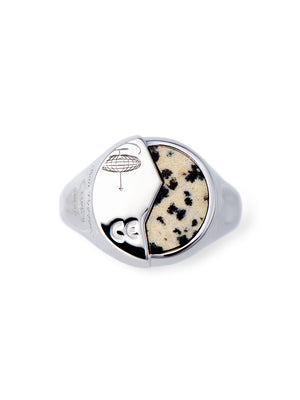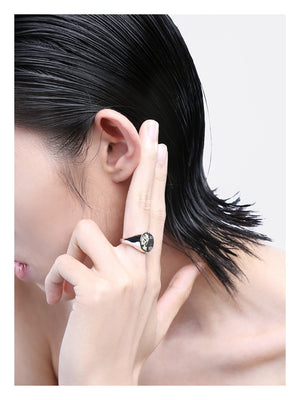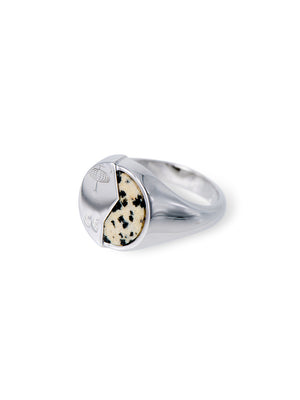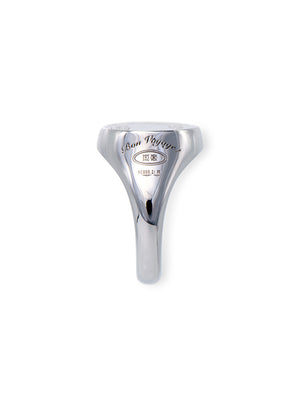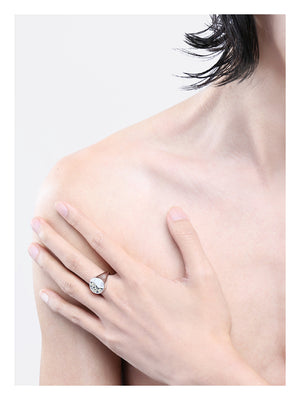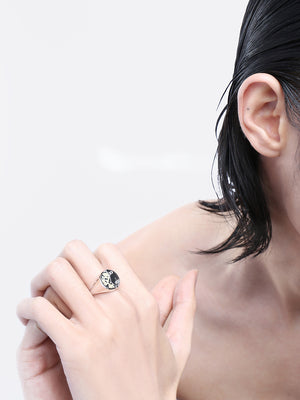 A CRACK IN TIME 03
Round Shape Space-time Split Ring
The many-worlds interpretation (MWI) proposed by Hugh Everett III, is an interpretation of quantum mechanics holds that there are many worlds exist in parallel at the same space and time as our own. This implies that all possible outcomes of quantum measurements are physically realized in some "world" or universe. This theory has not been confirmed by any experiments, so please use the COPULA space-time split ring with caution. Now remember to say goodbye to your loved ones, because you may not be able to reverse back to the current universe.
Approx. Ring Plate 1.5cm x 1.5cm
Color Option:
Silver + Black + White

Size – U.S. Ring Size
S – 5.5
M – 7.5
L – 9.5
925 Silver, Alabaster, White Gold Plating.
Made in China.