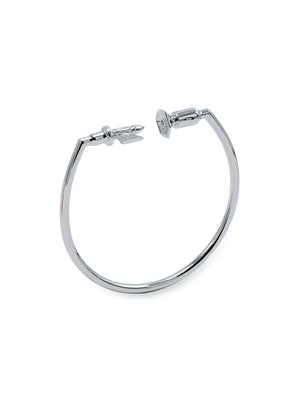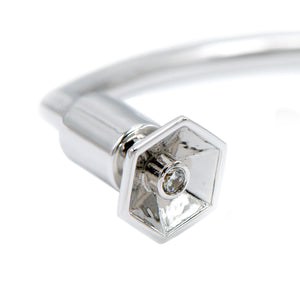 TYPE C 02
Syringe Bangle
In this heavily digitized world dominated by mobile phones, the information transmitted to us by modern society is like a blood transfusion bag, providing us with unlimited energy. So the Type C Blood bag is like a supply station for the wearers, giving the wearers the sense of security they need.
Syringe Bangle can be fixed outside the cuffs of shirts and sweaters.
Approx. 8.0cm x 7.1cm

Color Option: Silver
Brass, CZ, White Gold Plating.
Made in China.